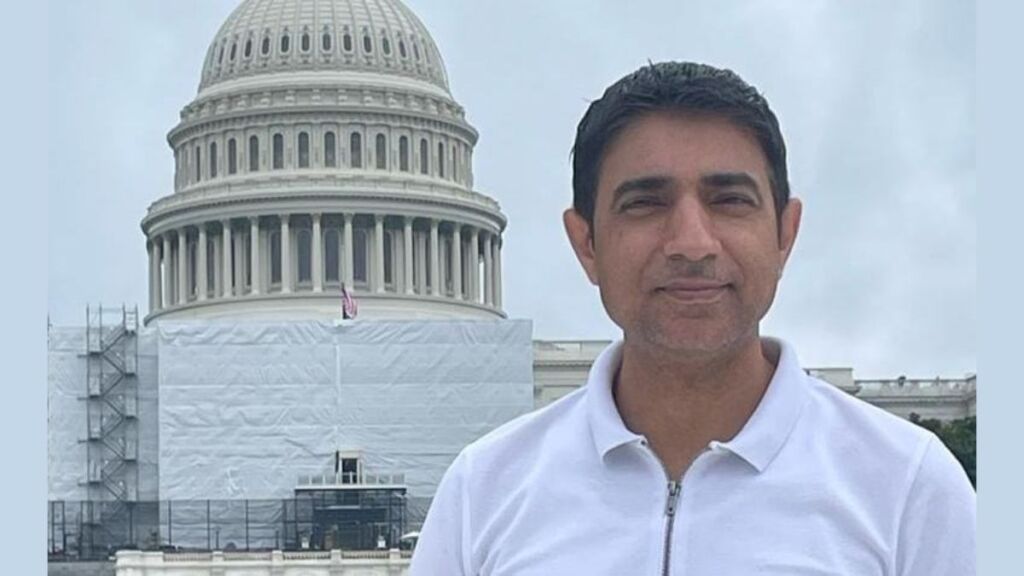 New Delhi (India), May 30: Magazine publishers are struggling with the necessity to modify their business models in an era where digital media predominates in order to remain viable. The sustainability of magazine publishers depends on their capacity to investigate new revenue streams as traditional media spending declines and digital platforms assume a dominant role in the media landscape. Magazine publishers can access revenue sources like syndication, IP licencing, branded content, and more by using their unique content. And surprisingly, Indian publishers have adopted these cutting-edge economic models, while Western publishers are only now starting to experiment with them, demonstrating an incredible amount of adaptation.
Syndication: Expanding Reach and Revenue Potential
Syndication, a practice that involves licencing material to external platforms or publications, is one effective source of income for magazine publishers. Publishers may increase their audience and open up new revenue streams by syndicating their content. With this strategy, current material is repackaged for dissemination to other periodicals, websites, or even international markets. Publishers can demonstrate their knowledge and draw in new readers while generating income from licencing agreements by working with respected syndication firms or utilising digital platforms.
Indian Magazine Publishers: Pioneering the Shift
While Indian magazine publishers have previously shown extraordinary adaptability, publishers from other parts of the world are only now beginning to explore the possibility of syndication. By syndicating articles, features, and sometimes entire issues to foreign newspapers and digital platforms, Indian magazines have been taking advantage of their rich content. By capitalising on the demand for a range of viewpoints and distinctive insights from developing economies, they have been able to reach new audiences and make significant revenues out of it. However, the art of doing this has been mastered by only a handful of leading groups in India.
Licensing Intellectual Property (IP): Unlocking New Revenue Streams
In addition to syndication, intellectual property (IP) licencing is another way that magazine publishers can commercialise their content. This entails allowing others to make use of your brand, your material, or your characters in a variety of mediums, including events, digital series, movies, merchandise, and more. Publishers may reach a larger consumer base and boost their revenue potential by expanding their brand outside of the conventional print medium. The conversion of magazine articles into best-sellers, creating brand-led on-ground events, the manufacturing of branded items, and even the creation of television or OTT programmes or even motion pictures are instances of successful IP licencing.
Embracing Branded Content: Navigating the Landscape of Native Advertising
Branded content alliances are another obvious source of income for magazine publishers. In order to create targeted, interesting content in partnership with advertisers and seamlessly incorporate their brand messaging inside the editorial structure of the magazine. Publishers can provide companies with an engaging and authentic approach to connecting with their target audience by utilising their expertise in storytelling and in-depth understanding of their readership. Both parties gain from this mutually beneficial partnership since publishers make money and advertisers have access to a highly premium captive audience. This, however, is yet to reach its full potential in any market as such. In India, again, the magazine publishers have been terrific in adapting to it, and a big play waits in regional content. Western publishers who are more purists in nature are yet to unlock their true potential, as I have personally seen many of them staying away from 'advertorialising' their editorial streams, whether it's text or video.
Conclusion:
Magazine publishers must proactively look for cutting-edge methods to commercialise their priceless content as the digital revolution transforms the media environment. In an increasingly digitally driven world, syndication, IP licencing, and branded content partnerships offer promising revenue streams that can support magazines. While Western publishers are starting to adopt these tactics, Indian magazine publishers have already shown their ability to adapt by putting these business models into practise. Magazine publishers can continue to provide high-quality content while securing a long-term future in the rapidly changing media landscape by embracing these new revenue strategies.
About the author: Sunil Wuthoo is a veteran of the Indian Media Industry, having spent more than 2 decades in leadership roles across the biggest media conglomerates in the country. In his career, including stints with The Times Group, Zee Media, The Walt Disney Company and ABP, he has effectively directed and monitored functions like Sales, Marketing, Product, Content and Business Process & Operations in order to meet corporate objectives on a consistent basis. Sunil finished his master's in computer management from Pune University and, after that, completed several executive education programs across Leadership, Change Management & Decision Making from Indian School of Business. He is also a certified coach by Results Coaching Systems, Franklin Covey entity. He now lives in Ashburn, VA with his family and is currently the Vice President- Business Strategy for COM4 Global Inc.
If you have any objection to this press release content, kindly contact pr.error.rectification[at]gmail.com to notify us. We will respond and rectify the situation in the next 24 hours.