IMS Ghaziabad (University Courses Campus) indicates how generative AI technologies have the potential to transform methods of teaching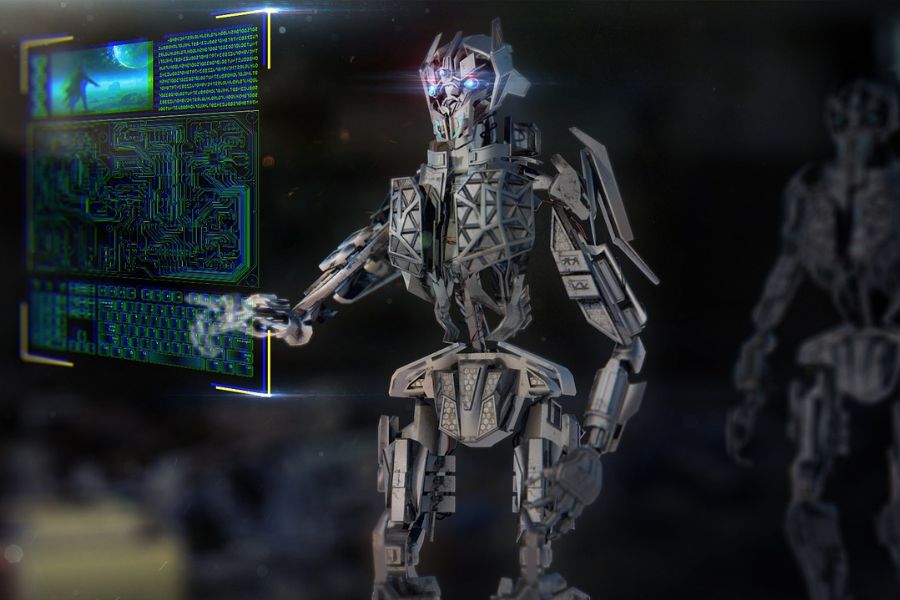 Ghaziabad (Uttar Pradesh) [India], May 30: IMS Ghaziabad (University Courses Campus), the focal education hub for aspiring learners, was established in 1990 by a group of ingenious individuals. The institution has consistently reshaped the educational approach by designing a curriculum that collaborates actively with the corporate sector to shape global leaders capable of navigating the ever-evolving business environment.
As technology is advancing at an unprecedented pace, it is no surprise that every industry feels the impact of artificial intelligence and automation. However, education is one such industry that generative AI has exceedingly disrupted.
Generative AI (Artificial Intelligence) is an emerging technology that is metamorphosing every aspect of education. Traditional learning has a one-size-fits-all approach, where students must adhere to age-old methods of gaining knowledge. However, it will no longer be the same with the rise of generative AI. The development has spurred a world of contemporary opportunities and has changed how we learn, work, and live. The technology also helps educators examine every student's strength, weakness, style, and learning pace.
Though it alters the traditional model of education, it adds more value to the ecosystem for those who embrace the change, converting every threat into an opportunity. For instance, it helps educators create engaging learning experiences, build new teaching materials, and prepare courses that best fit the voice and choice of the learners.
Incorporating generative AI into their pedagogy creates more opportunities for learners to evaluate, analyse, and build the foundation rather than just rote learning. Moreover, generative AI can dramatically enhance the workforce's productivity, closing the gap and creating an equitable future for all.
Similarly, it will allow educators to interact with learners in real time, provide specific instruction to address their weaknesses and help them navigate education with tailored feedback. In a nutshell, generative AI, with its chatbots and virtual tutors, adapts to the unique needs of each learner innovatively.
The education sector has been regarded as the cornerstone of the community for centuries. On the other hand, generative AI is transforming the world. It will continue to advance, becoming more and more integrated into our daily lives. The prospective applications of generative AI in education are interminable, with a personalized approach and several possibilities.
As it continues to evolve, generative AI technologies will become more sophisticated, providing us with new tools and rich resources to teach in an exciting and meaningful way. When combined with human intelligence, it can work wonders for developing an interactive learning bubble for students. Even though generative AI is here to stay and revolutionize teaching and learning, it cannot replace the human touch of effective teaching. Therefore, while the education sector is embracing generative AI, it is necessary to remember that it is merely an enriching tool that is here to make the process of learning better and more fulfilling.
IMS Ghaziabad (University Courses Campus) incorporates a tripartite philosophy encompassing academic excellence, corporate readiness, and global collaborations. A profusion of novel endeavours with generative AI technologies, such as personal and professional skill programs, have been instigated to expedite the curve of learner development. Ultimately, these programs have remodelled their education approach by combining generative AI technology and a skilled faculty team to provide students with the best learning experience.
About IMS Ghaziabad (University Courses Campus)
IMS Ghaziabad (University Courses Campus) was founded to nurture students to be emotionally intelligent by inculcating professional ethics and personal values, allowing them to surpass and shine better than the best in the industry. Today, they have made their dream a distinct reality and continue to enlighten young minds of our society by rethinking, reshaping, and reformulating the sphere of the education system.
If you have any objection to this press release content, kindly contact pr.error.rectification[at]gmail.com to notify us. We will respond and rectify the situation in the next 24 hours.