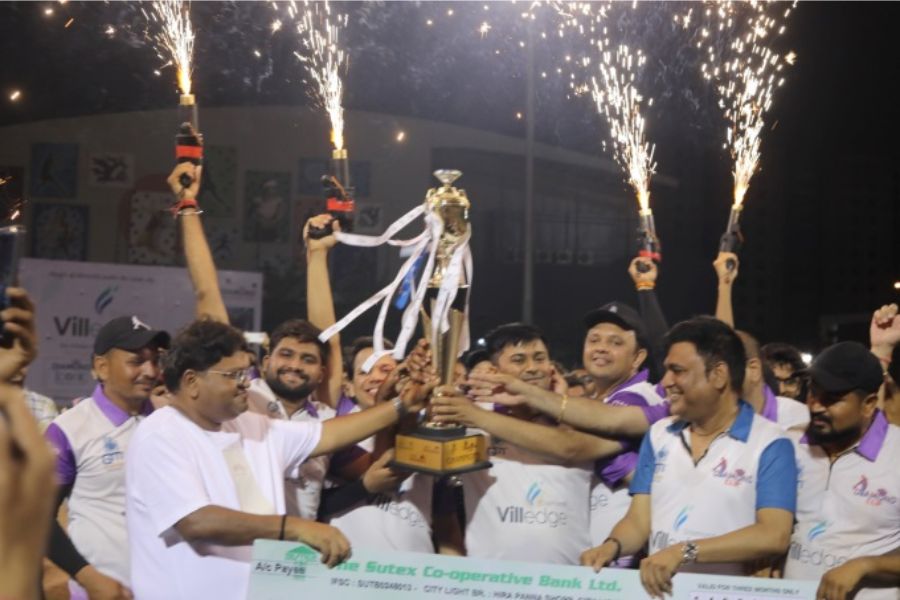 Surat (Gujarat) [India], May 17: A spectacular cricket tournament called the "Diamond Cup" brought together real estate agents from the city of Surat, India, famed for its gems and textiles, as well as its thriving real estate business.
The competition was hosted by GM Diamond Group, an eminent real estate firm, and was designed to promote teamwork and networking among the brokers as well as highlight their cricketing skills. Cricket fans and players alike were energised by the three-day competition, which took place from May 12-14 at the prestigious Lalbhai Contractor Stadium.
The final showdown saw Janbaaz Diamonds and British Lions battling it out, with the latter emerging as champions after a convincing 51-run victory. The matches, scheduled to begin at 5:30 pm each evening, showcased thrilling displays of talent and sportsmanship. Cricket enthusiasts and real estate brokers alike cheered on their favorite teams, creating an electrifying atmosphere throughout the tournament.
The Diamond Cup created a magical atmosphere, where the love for cricket blended seamlessly with the passion of Surat's real estate brokers. Eight teams, comprising the city's brokers, took part in the league-cum-knockout format tournament. The team names, including GM Tigers, Janbaaz Diamonds, Kerala Greens, British Lions, Kutch Banjaras, Goa Strikers, Royal Marwads, and Greek Squad, added to the charm and excitement of the event.
A Platform for Unity and Networking –
The Diamond Cup not only provided an opportunity for real estate brokers to exhibit their cricketing skills but also served as a platform for networking and fostering unity within the sector. The team organizer from GM Diamond Group, expressed his delight at launching such an event, recognizing the significant role of the real estate sector in Surat's development.
"The aim was to create a unique platform for brokers to connect with one another, beyond their professional endeavors, and celebrate their shared love for cricket" said GM Diamond Group.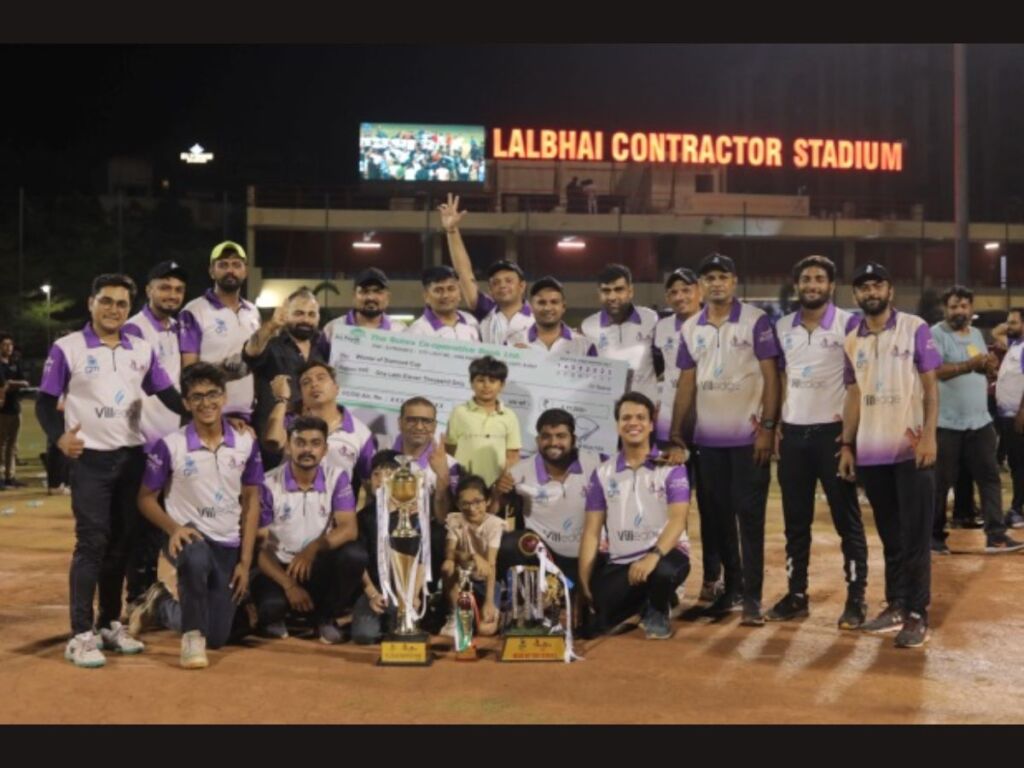 A Promising Future –
The grand opening ceremony on May 12 set the tone for a memorable tournament, highlighting the potential of the Diamond Cup as a networking opportunity for real estate brokers in Surat. The event's success and positive reception have raised hopes that the tournament will become an annual affair, bringing together the real estate sector in Surat for years to come.
The Diamond Cup not only showcased the sporting talents of the city's real estate brokers but also paved the way for greater collaboration and unity within the industry. By promoting camaraderie and providing a platform for networking, this unique event promises to set a new precedent in Surat and strengthen the bond among real estate professionals, all while celebrating the spirit of cricket and fostering a sense of community.
About GM Diamond Group –
GM Diamond Group is renowned for its prestigious real estate projects like Diamond Villedge located on the Ahmedabad-Mumbai (NH8) at Palsana. From the prolific British literature to Kathakali from the God's own country, Diamond Villedge is inspired by six rich and diverse cultures. This 500 bigha township is developed on six themeses namely Vedant Kerala, Regale Kutch, Eclectic Goa, Spendid Marwar, Enticing Britain, and Ornamental Greece. It is where one witness global experences of coveted luxury brands across its exclusive retail showcase, aqua canal, international school, spiritual centre etc.
Diamond Villedge has dedicated 100 Bigha land for international village with global experience, a 40 feet wide internal road with soothing water canal alongside, lavish car park for about 500 vehicles, safe and secured environment with 24×7 security systems and is about 30 kilometers away from the world's largest diamond bourse 'Surat Diamond Bourse' (SDB).
Apart from this, GM Diamond Group's new projects include the diamond iconic industrial park near Vada gam in Lajpore and diamond Business Park at Bhestan.
https://instagram.com/gmrealties_?igshid=OTk0YzhjMDVlZA