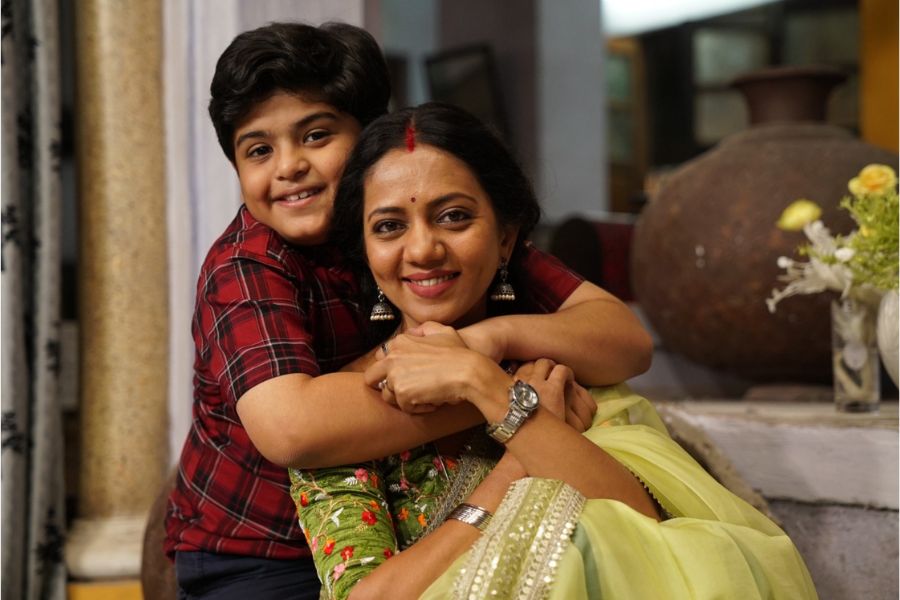 Ahmedabad (Gujarat) [India], May 17: A mother and child's bond are believed to be eternal, selfless, strong, and based on unconditional love. While there are no bounds to motherly love and affection, it can be complicated, especially when the child in question is the illegitimate son of your husband. &TV's family drama Doosri Maa presents this bond of motherhood most beautifully. The show captures the journey of a mother, Yashoda (Neha Joshi), living in UP with her husband Ashok (Mohit Dagga), her two daughters, and her in-laws, whose happy, peaceful family life comes to a screeching halt when she unknowingly ends up adopting her husband's illegitimate child Krishna (Aayudh Bhanushali). While there have been several portrayals of strong mothers on-screen in both television and films, what sets Yashoda's character apart in Doosri Maa is how she can strike a balance between her maternal instincts and the hurt of being cheated upon, making her a unique character in the theme of motherhood. Her journey of coming to terms with her husband's past and standing up against her own family and society for Krishna has made the show one of the favourite family dramas on Indian television.
This Mother's Day, the lead cast – Yashoda (Neha Joshi) and Krishna (Aayudh Bhanushali) in Jaipur- talk about their character and on and off-screen bond. Neha Joshi, aka Yashoda from Doosri Maa, shares, "Doosri Maa is a show that celebrates the incomparable feeling of motherhood. Yashoda, the main character, demonstrates unwavering support for her children through life's challenges. Her love for her children transcends blood relations, and she fights against all odds to protect Krishna, her son. Yashoda embodies fierce, nurturing motherhood and will go to great lengths to ensure the safety and well-being of her three children: Krishna (Aayudh Bhanushali), Astha (Aadvika Sharma), and Noopur (Anya Galwan). Yashoda treats all her children equally and impartially, instilling good values and fostering a united family. She is an independent, strong-willed woman whose children are her world, making her an exemplary mother." She adds, "I feel this is one of the strongest roles one can play, both in real life and on screen. Playing mother to these three adorable kids gives me a sense of motherhood. We are shooting for our show in Jaipur and having them around makes me feel at home. We spend plenty of time playing, conversing, and rehearsing on sets. Whenever we have an off day, we explore the pink city and try the delicacies here. Our bond has always been very special. In real life, too, I treat them like my children."
Aayudh Bhanushali, aka Krishna from Doosri Maa, shares, "Krishna and Yashoda have an incredible bond. The love, care, and support she shows towards Krishna is the true definition of motherhood. While the family is not ready to accept Krishna as their child and is trying every possible way to throw him out of their lives, Yashoda is fighting against all odds to secure him and provide him with a normal existence." He adds, "I lovingly call Neha Joshi Ji, Aai (mother) off-screen, too, given our close bond. She is very protective of me and has always taken good care of me. We spend ample time with each other here in Jaipur. Having her around makes me super happy and at ease. There is never a dull moment with her, and we enjoy each other's company."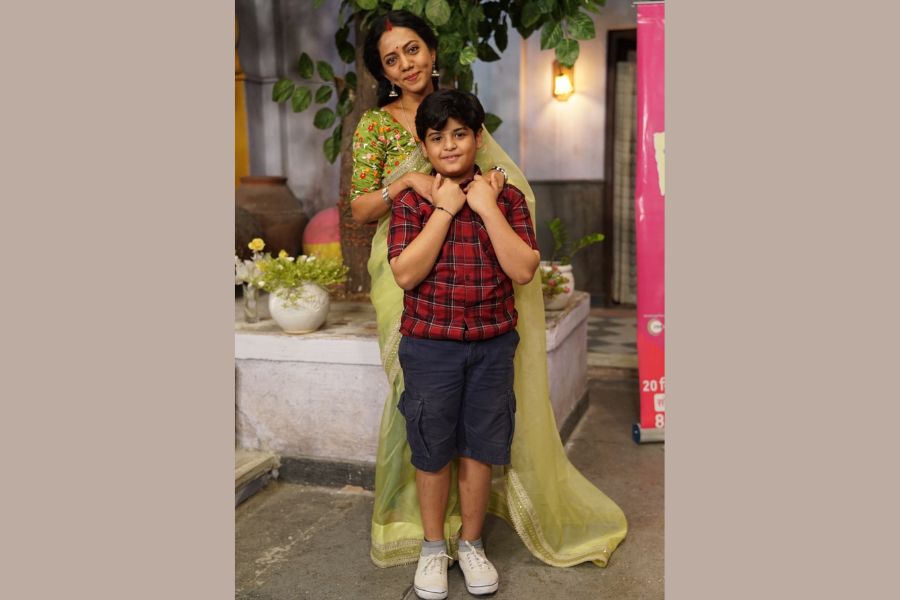 Celebrate motherhood daily with &TV's Doosri Maa every Monday to Friday at 8:00 pm!
If you have any objection to this press release content, kindly contact pr.error.rectification[at]gmail.com to notify us. We will respond and rectify the situation in the next 24 hours.