A ray of hope amidst scorching heat: Ankibai Ghamandiram Gowani trust gives a new water body to Sonabhadra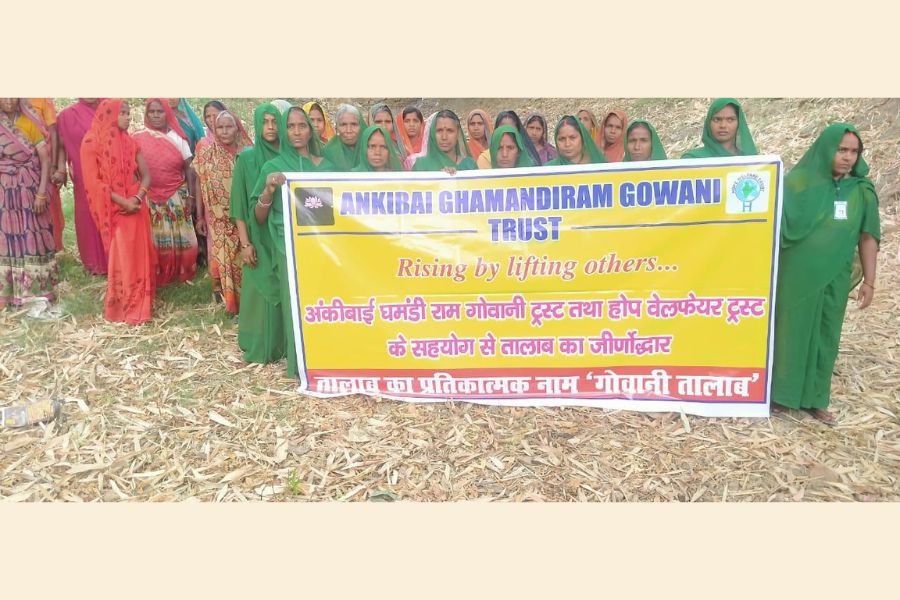 New Delhi (India), May 1: Whenever one thinks about social initiatives, poverty alleviation, education, and food distribution are some common efforts that come to mind. However, there are people who are making a difference in the world in ways very few can think of. Among these is the Kamala Ankibai Ghamandiram Gowani Trust, led by visionary Ms Nidarshana Gowani, who is the trustee and the driving force behind the trust and its offbeat initiatives.
The trust has been in the spotlight for its initiatives focused on the upliftment of the underprivileged and the general welfare of the country. Their out-of-the-box thinking and comprehensive approach have garnered appreciation from people from various walks of life. Their recent initiative is also being praised for its thoughtfulness and proactivity.
With the waves of global warming and intense summer heat leaving animals and humans parched, the Ankibai Ghamandiram Gowani Trust, in collaboration with women from Hope Welfare Trust, has established a water body in Sonabhadra. This initiative offers relief from the scorching heat and has been named Gowani Talaab after the trust's founders and trustees.
The trust's thoughtful and proactive approach to tackling social issues has always been inspirational. The Gowani Talaab initiative is a shining example of how social initiatives can make a real difference in people's lives. The water body will offer respite to the residents of Sonabhadra from the heat and a haven for birds and animals to quench their thirst.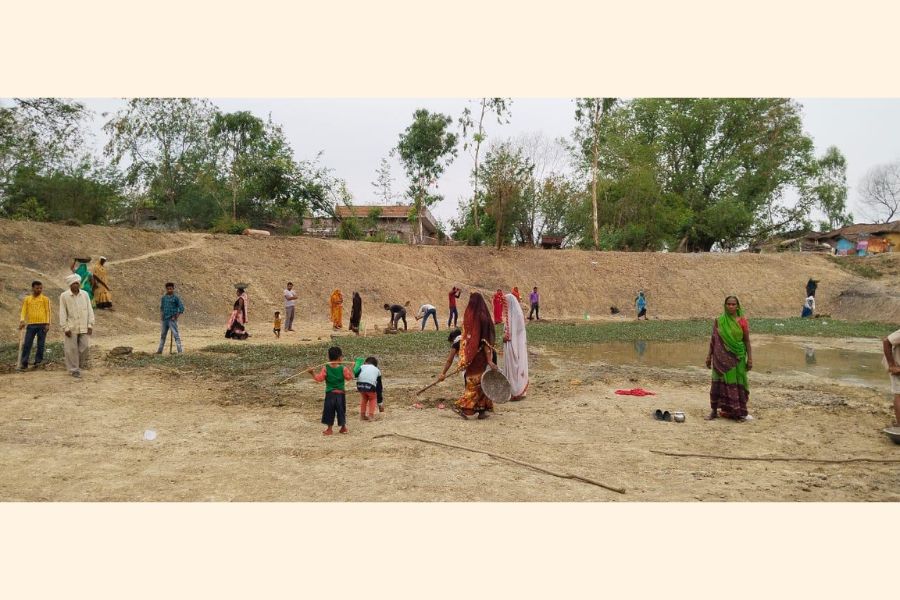 As Ms. Nidarshana Gowani rightly pointed out, social initiatives need not be limited to the common efforts of poverty alleviation, education, and food distribution. With creativity and a comprehensive approach, social initiatives can be tailored to address specific issues and make a real impact.
In Ms. Gowani's words, "We believe that every small step can make a big difference, and our initiatives reflect that belief. Our approach is identifying specific issues and developing creative solutions that make a real difference in people's lives. We don't need appreciation or coverage."
The Ankibai Ghamandiram Gowani Trust's initiatives are a testament to the power of social initiatives to bring about positive change in society. Their approach to addressing social issues inspires others and highlights the importance of a comprehensive approach to tackling complex social issues.
This exemplary work inspires other people of privilege and motivates the general public to contribute in any way they can.
We hope the heat doesn't get worse and everyone stays safe. We also hope for more such initiatives from capable organizations to relieve the people.
If you have any objection to this press release content, kindly contact pr.error.rectification[at]gmail.com to notify us. We will respond and rectify the situation in the next 24 hours.