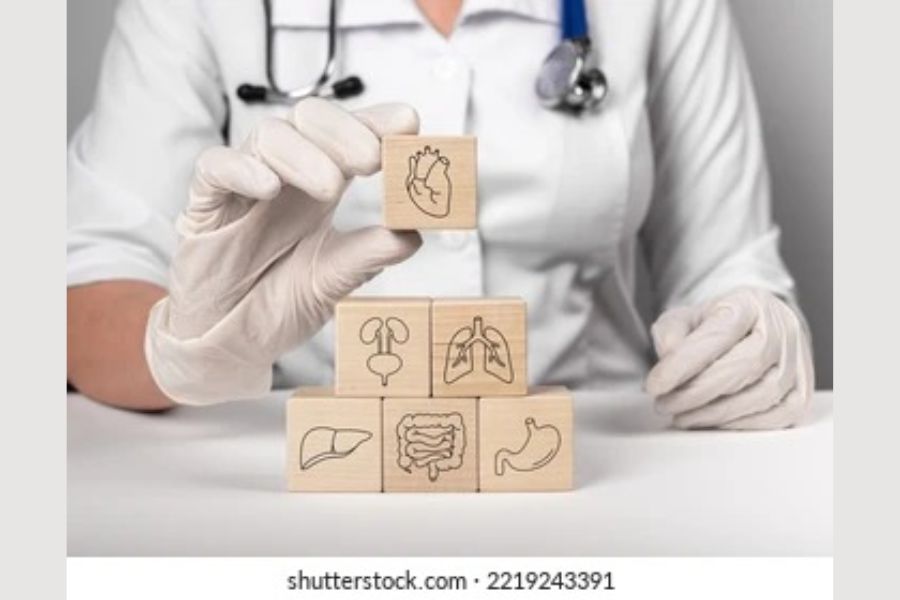 full-medical-checkup-concept-healthcare
Discover the top benefits of a full body checkup over individual tests. Learn why comprehensive medical examinations are important for preventive healthcare.
New Delhi (India), April 15: In today's fast-paced world, it is essential to maintain good health, which requires more than just eating a balanced diet and exercising regularly. Regular medical checkups are also an essential aspect of preventive healthcare. While individual tests can provide valuable information about specific aspects of your health, they have their limitations. A full body checkup is a comprehensive health assessment that evaluates the overall health status of an individual. This article will discuss why a full body checkup is better than individual tests and what this comprehensive approach to preventive healthcare involves.
What Does a Full Body Health Checkup Include?
A full body checkup is a crucial aspect of preventive healthcare that evaluates the functioning and overall health of all organs and systems in the body. The list of tests involved in a full body checkup may vary but typically includes the evaluation of vital organs such as the heart, liver, lungs, and kidneys.
To prepare for a full-body checkup, you are usually required to fast for 10-12 hours before the scheduled test. While the type of sample collected for the test may vary depending on the tests included in the package, it typically involves providing a urine and blood sample. Some of the most common tests included in a comprehensive full-body checkup are:
Urine routine
Complete blood count (CBC)
Glucose fasting and PP
Lipid profile
HbA1c
Kidney function test (KFT)
Liver function test (LFT)
Benefits of a Full Body Health Checkup Over Individual Tests
These are some of the reasons why opting for a full body checkup is a better alternative to getting a variety of individual tests done.
       1. Comprehensive evaluation
It includes a range of tests that assess various aspects of health, such as cholesterol and blood sugar levels, liver function, kidney function, and others. By undergoing a full body checkup, you can get a complete picture of your health and identify any special measures you need to take.
      2. Saves time and money
Getting individual tests for different health parameters can be time-consuming and expensive. A full body checkup, on the other hand, saves both time and money. It is a one-stop solution that covers all the necessary tests in one go. Moreover, many hospitals and diagnostic centres offer full body checkup packages at discounted rates, making it an affordable option for many.
     3. Early detection of health issues
By undergoing a full body checkup, you can detect potential health issues early on before they become serious. This can help in preventing complications and ensuring timely treatment. For example, a full body checkup can detect early signs of heart disease, cancer, and other chronic conditions.
    4. Customised Healthcare Plan
A full body checkup provides a comprehensive overview of an individual's health status. Based on the results of tests, doctors can develop a customised healthcare plan for the individual. This plan can include lifestyle modifications, dietary changes, medication, and other interventions to improve the individual's overall health.
    5. Mental satisfaction 
A full body checkup can provide peace of mind, especially to those who are at risk of developing certain health conditions. By getting a clean bill of health, individuals can rest assured that they are doing everything they can to maintain good health.
Regular full-body checkups can help detect health problems at an early stage and prevent chronic diseases. By identifying potential health risks early on, individuals can take preventive measures to maintain their health and avoid complications. Don't wait until it's too late. Schedule a full-body checkup with Apollo 24|7 to stay on top of your health.
If you have any objection to this press release content, kindly contact pr.error.rectification[at]gmail.com to notify us. We will respond and rectify the situation in the next 24 hours.