AI is coming to Pregnancy and Parenting – Totto launches Cuddle – AI & Human Assistant on Whatsapp for parents and expecting parents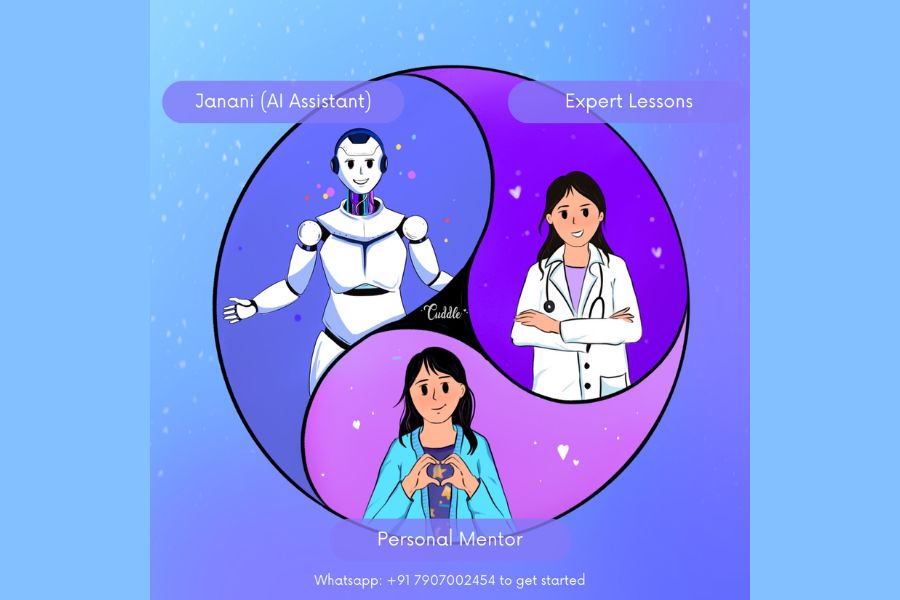 Kochi (Kerala) [India], April 4: Totto, a leading technology company, is proud to announce the launch of Cuddle – a groundbreaking service that combines the power of Artificial Intelligence (AI) with human expertise to provide expecting and new parents with unparalleled support throughout their pregnancy and parenting journey. Cuddle is now available on WhatsApp, offering parents a convenient and reliable way to access personalized guidance and assistance from a team of experts.
Pregnancy, baby care, breastfeeding, postpartum depression, body transformation, child development, developmental delays, behavioural problems, learning difficulties, food and nutrition, and emotional issues of children. Parents face a range of challenges every day. But the options to seek trusted advice are minimal for them.
According to recent statistics, 80% of parents feel unprepared when starting the parenting journey, and 72% of new moms feel a lack of support after giving birth.
Cuddle is here to bridge this gap by providing a comprehensive suite of services designed to address the unique needs of each parent, including prenatal care and nutrition, postpartum recovery, infant development, and more.
"Parents can ask questions and share their concerns with our AI. Our AI Assistant (we call her 'Janani') can understand the parent's needs and provide personalized recommendations and insights tailored to each parent's unique needs and circumstances.
Queries like how do I manage labour pain? How do I know if I have postpartum depression? I am confused about what to cook for my child today, and I want a diet plan to help your body's transformation after delivery! You can ask anything to Cuddle. " Jofin Joseph, CEO of Totto, said.
Cuddle: Combining AI, Human assistance, and Expert Lessons 
"Beyond the AI, Cuddle also has real human mentors to help parents through the journey! We also have short video lessons from the best experts, like gynaecologists, paediatricians, lactation consultants, psychologists, relationship experts, and more. We have 150+ doctors and experts on our platform, committed to this Knowledge Revolution in Parenting." Jofin said.
Parents can easily access Cuddle's services via WhatsApp (+91 7907002454), making it easy to get the support they need when they need it. With Cuddle, parents no longer have to feel unprepared or alone on their parenting journey. They have a reliable and personalized support system that is just a message away.
Cuddle is a game-changer for expecting and new parents, providing them with the guidance and support they need to navigate the ups and downs of parenting with confidence and ease.
To access Cuddle for free, visit cuddleparent.com/ai, or parents can simply send a 'Hi' to the WhatsApp number – +91 7907002454
About Totto
Totto is a parenting company working on the vision to create better parents. Totto partners with doctors, parenting experts, and other professionals to help parents with the needed support, awareness, and knowledge in parenting. Totto Parents App is the go-to place for thousands of parents to track their children's development, get activity suggestions to do with their children and connect with experts to seek help.
If you have any objection to this press release content, kindly contact pr.error.rectification[at]gmail.com to notify us. We will respond and rectify the situation in the next 24 hours.